Making Your Azure Storage Account More Secure: 2
In the previous article, we introduced the first best practice, Ensure that 'Enable Infrastructure Encryption' for Each Storage Account in Azure Storage is Set to 'enabled'.
In this post, I'd like to introduce the second best practice. Let's move on!
#2 Ensure that 'Enable key rotation reminders' is enabled for each Storage Account and Regenerate Access Keys Periodically
A periodic rotation of access keys is a good idea to ensure that potentially compromised keys cannot result in a long-term exploitable credential. To achieve this, you can set a rotation reminder to help you.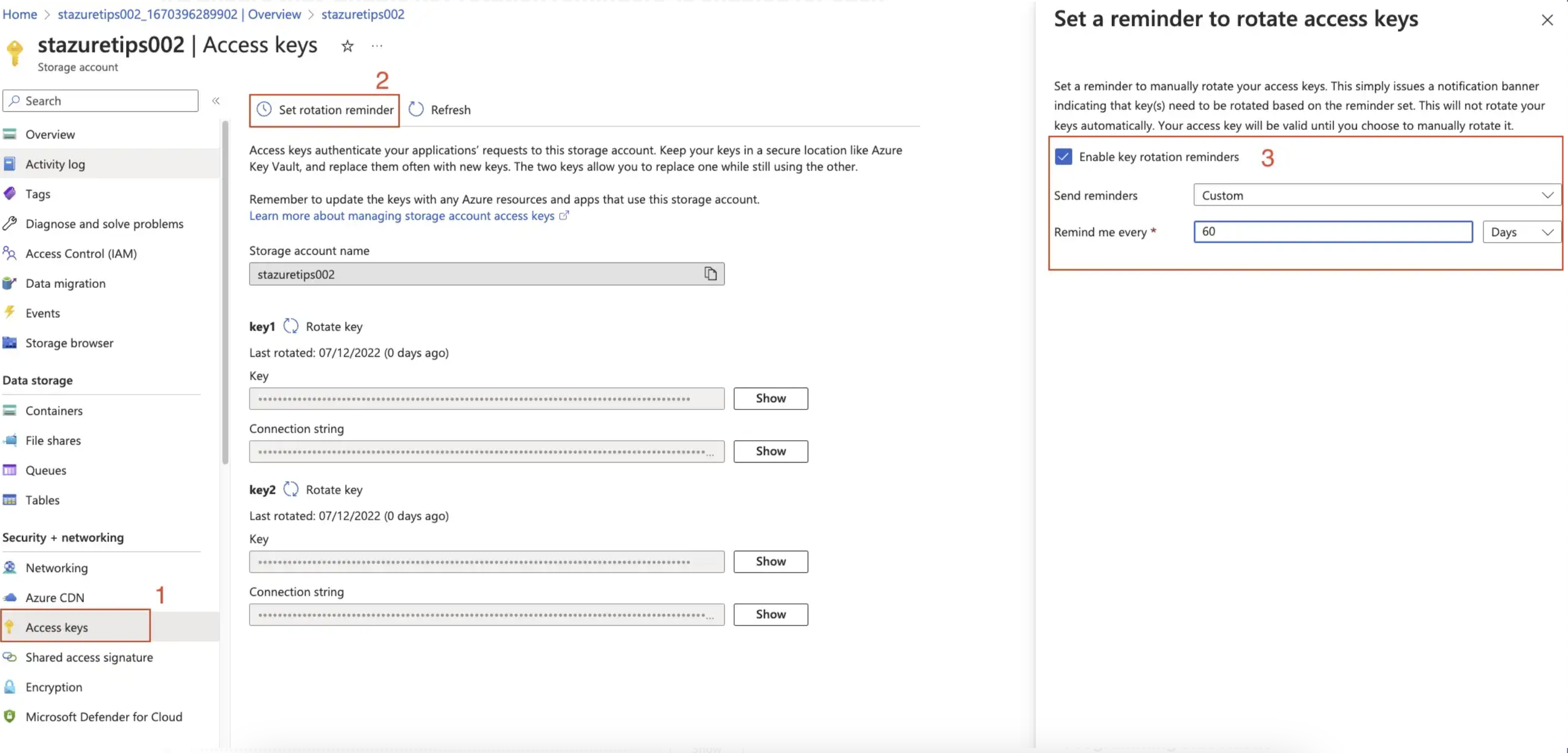 And it's super easy to regenerate the keys. You just need to click "Rotate key", then click "Yes" to the prompt to confirm that you want to regenerate the access key.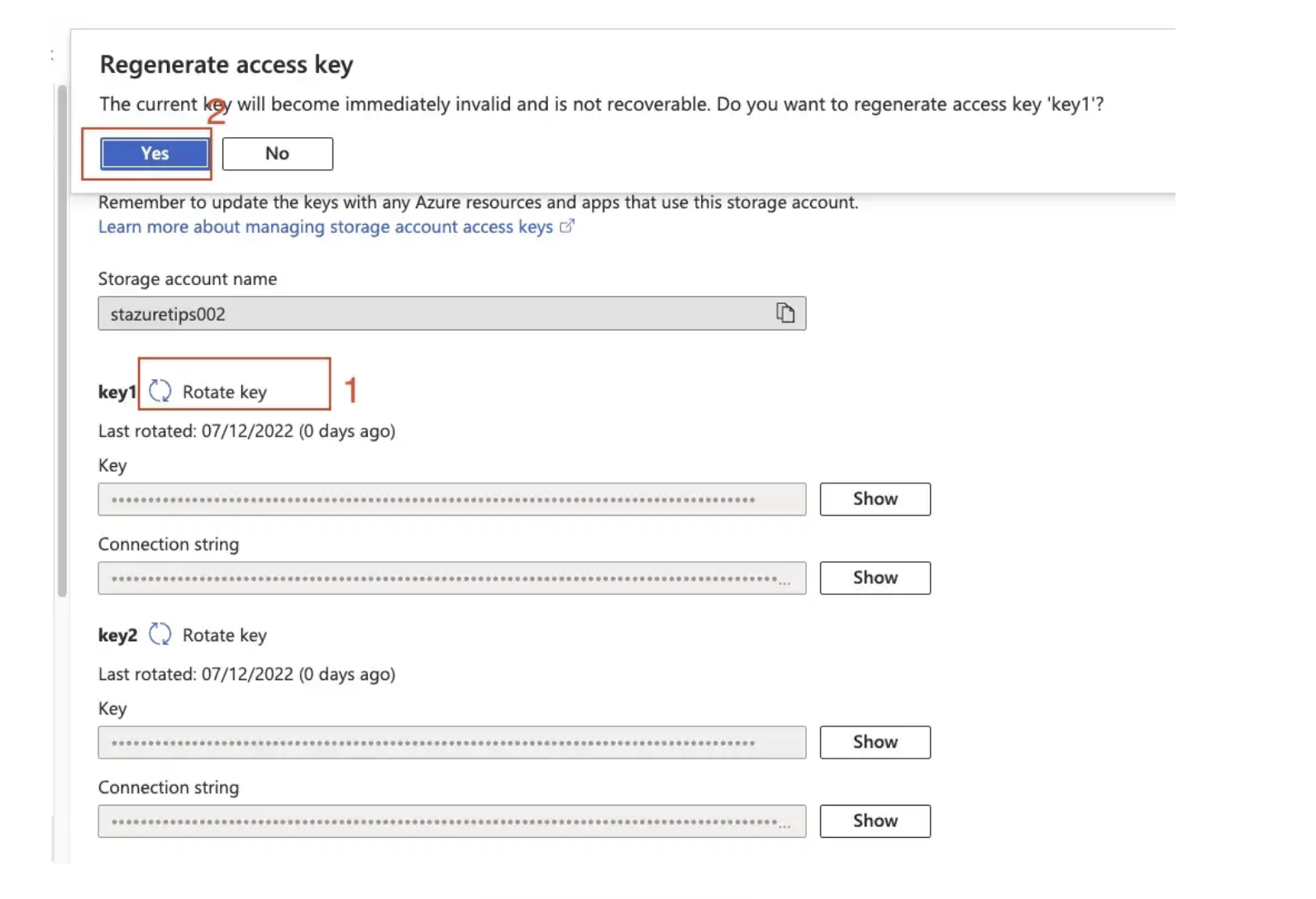 But please remember to update all applications to use the new key to access this storage account.
---