.NET Programming Weekly Issue 3 - January 19, 2020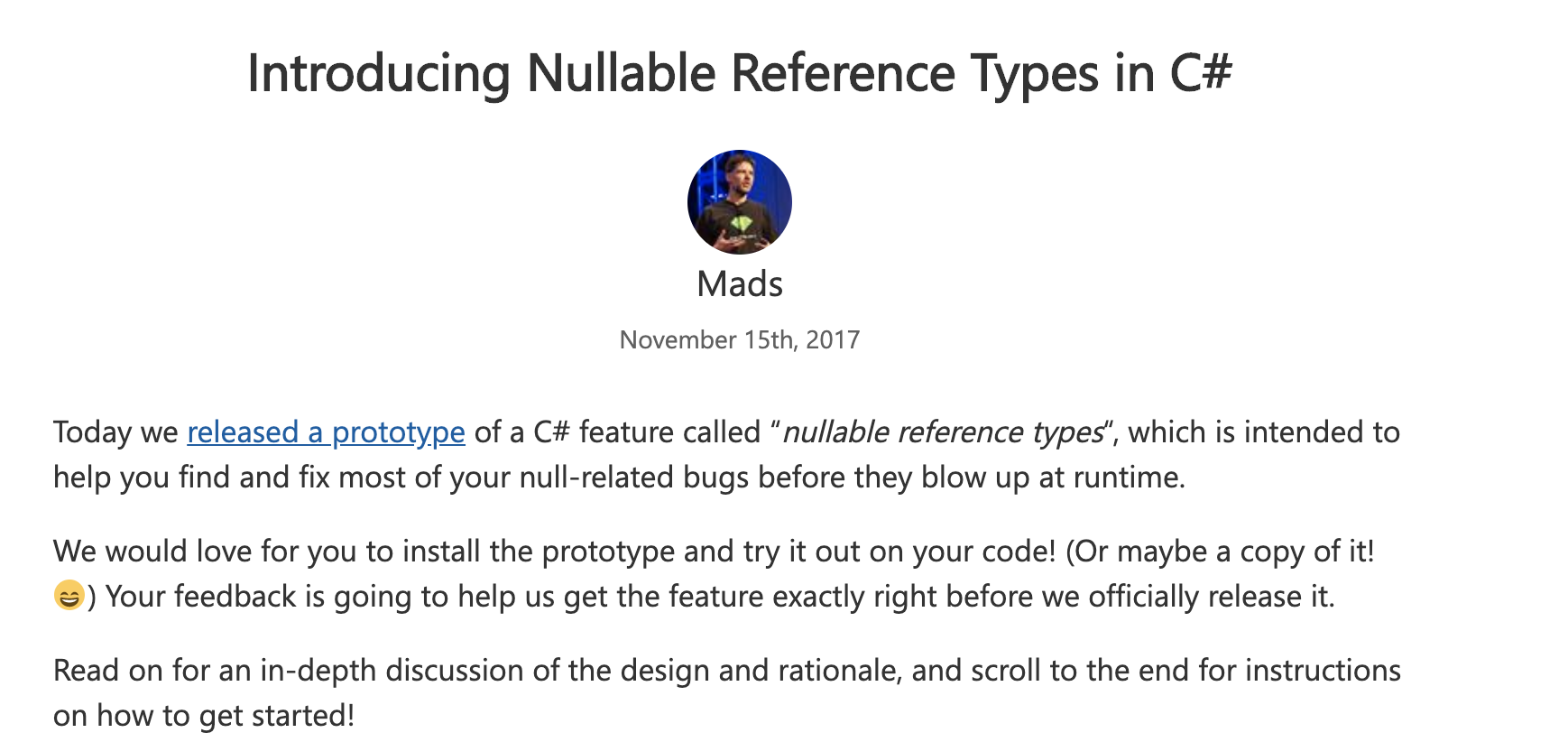 As the title suggests, this article introduces nullable reference types introduced after C# 8.
At the beginning of the article, it introduces the origin of the null references and Tony Hoare's 'The billion-dollar mistake', which is an interesting history.
Introduces the problems existing with reference types before C# 8 when dealing with null references, and how to solve these problems in C# 8 that they add the nullable reference types to express the intent that a reference may be null(written string?).
---

If you want to know how the boxing in the CLR works. You just need to read this very helpful article!
This article first introduces the boxing in the CLR Specification. Then talks the il opcode and the jit code related to the boxing/unboxing in CLR.
At the end of this article, there are some useful links such as useful code comments related to boxing/unboxing stubs, Stack Overflow Questions etc.
---

This article is outdated. But the content of the article is still very inspiring.
The structure has a test class per class being tested and has a nested class for each method being tested. You can find some examples in the NuGetGallery repository1.
---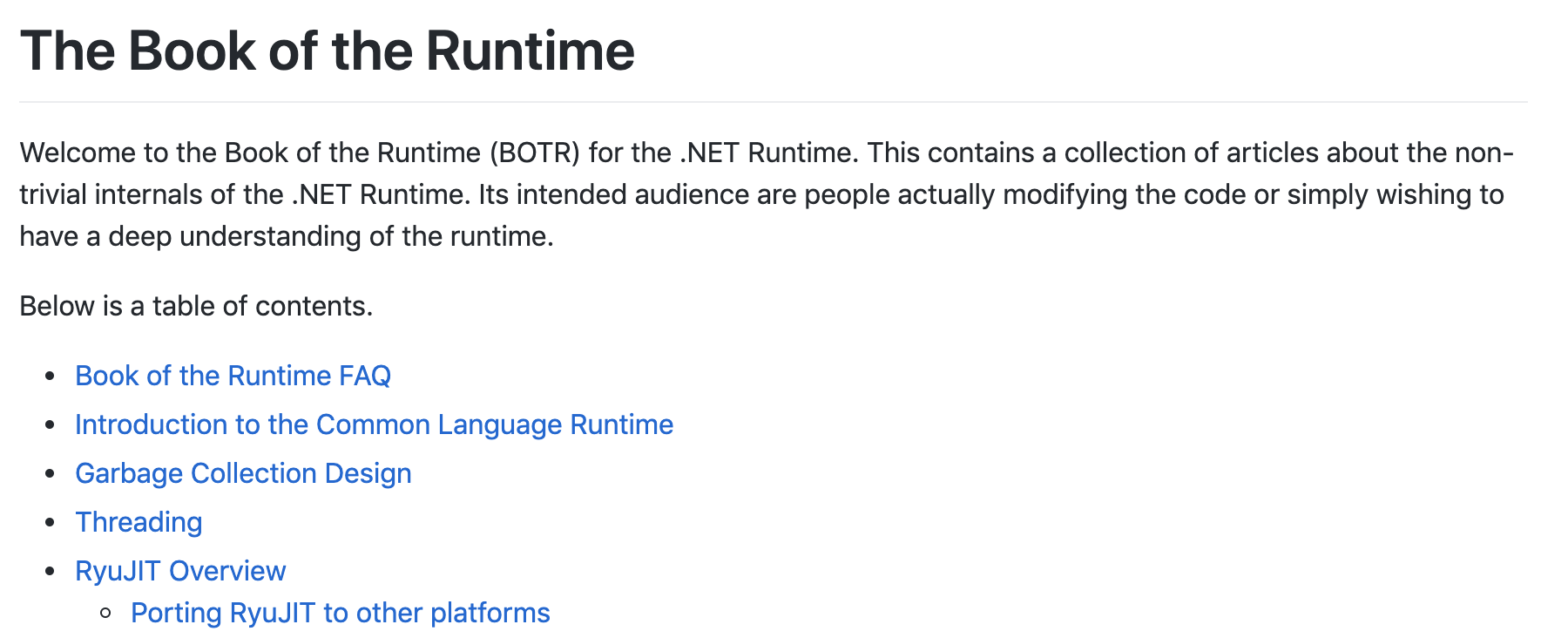 The Book of the Runtime is a set of documents that describe components in the CLR and BCL. They are intended to focus more on architecture and invariants and not an annotated description of the codebase.
There are some interesting topics, such as Garbage Collection Design, Type System etc.
---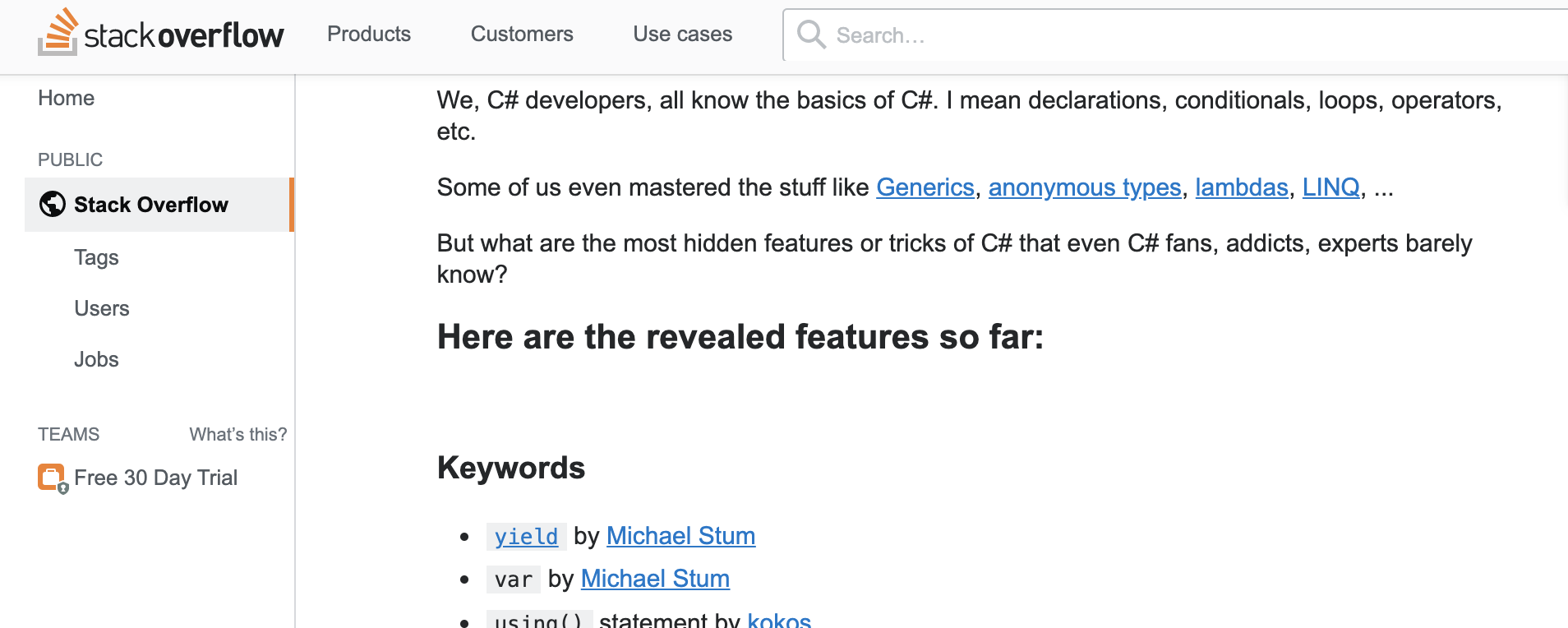 A question from Stack Overflow which is viewed 685k times. The original question is outdated. But the features/tricks of C# talked there are interesting/useful.
You can find many tricks of C#.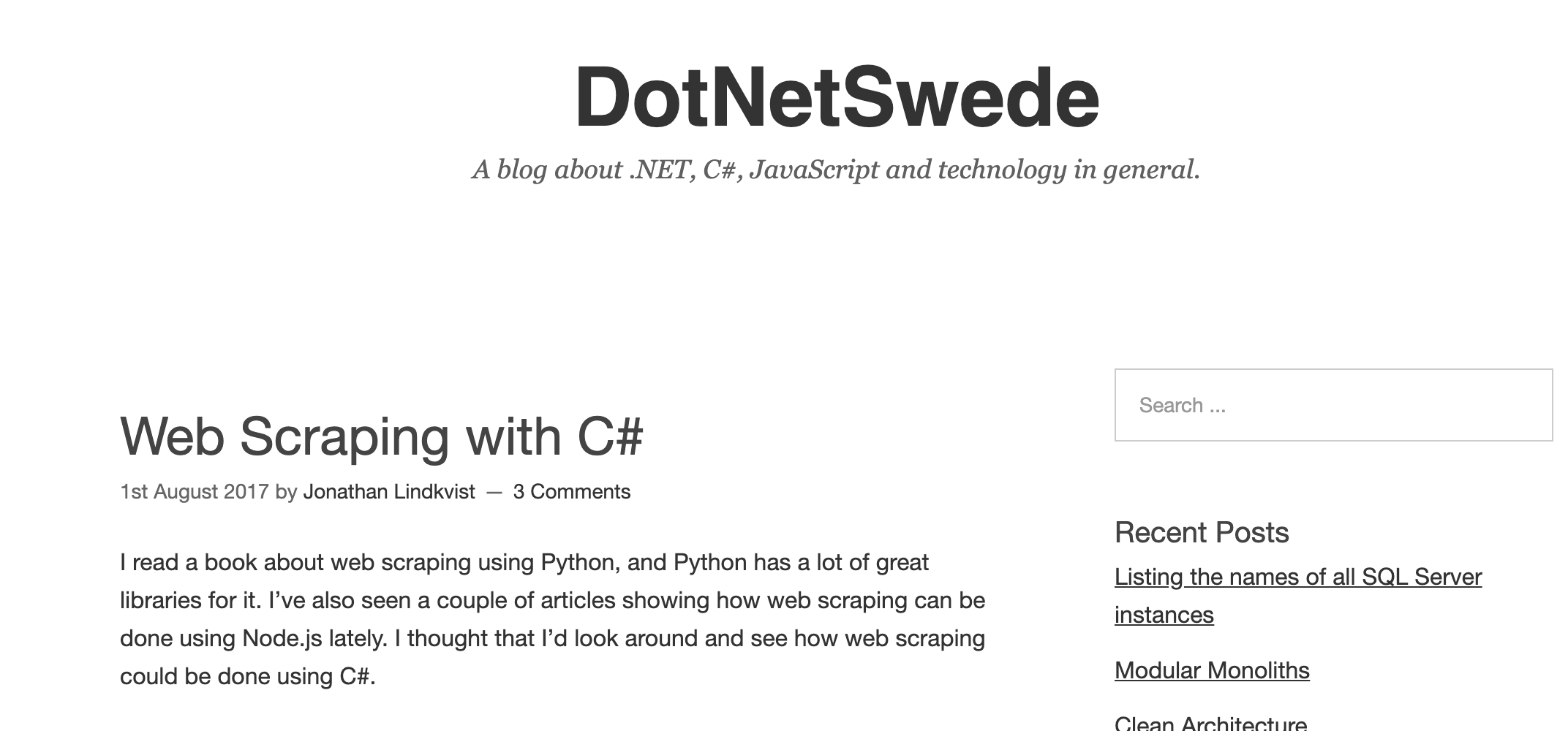 This post introduces a collection of articles about web scraping using C#.
You can find some useful projects on Github, such as AngleSharp2.
---